Close Window

Book your
No Obligation Quote
Frequently Asked Questions
Yes, our experienced team can work closely with you to help you get your building permit approved.
No. over the years we have a built a team of fulltime trades and craftsmen that work on our every project.
It can vary depending on many factors such as weather etc. However a typical home will take 4-6 months to compete.
Absolutely, we would be happy to help you at any stage of your project
This is a very common question that again will vary based on many factors. The best way for us to provide you with an estimate is by sending us your drawings and we will prepare a clear written quote and send back to you for review.
Absolutely, you can contact us and we will arrange a site visit at one of our homes.
With our strong industry contacts we can help you arrange financing for your project.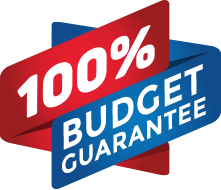 Budget Guarantee
We have all heard the horror stories about construction projects. Therefore we came up with our own budget guarantee system. Our unique budget guarantee system means that once we start on your project we will never increase our price. Our clients get to enjoy peace of mind knowing their budget will never increase during the process and there will never be any additional hidden costs.
Working seamlessly from concepts to completion. Our full time staff will be available throughout the building process to answer any questions you may have. We return calls promptly so you'll always be up to date with the progress of your project.
Enjoy MGM's Video Introduction